Expert Basement Waterproofing and Sump Pumps in East York, ON
Clarke Basement Systems is proud to serve our area because we're committed to customer service. Our team of professional technicians use quality products from the best manufacturers in the business. We want to work with you to find a solution that will work best for you.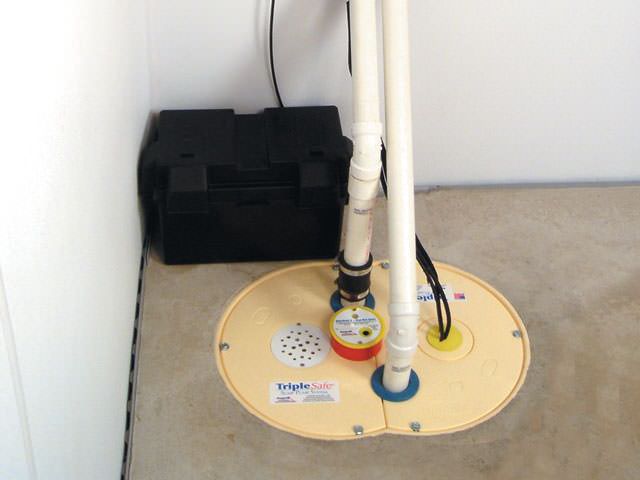 When you need a company to turn your musty, water damaged basement into a clean, healthy, energy-efficient part of your home, look no further than Clarke Basement Systems. We have the patented products and years of expertise to yet your job done right the first time. Some of the major signs of a basement waterproofing problem are:
Wet or damp basement floors
Leaking or damp basement walls
Pooling or standing water
Cyrstaline deposit on concrete surfaces
Musty odors
Condensation
Sump pump issues
Leaking basement windows
We also offer the excellent TripleSafe sump pump, uniquely designed with a primary pump, a secondary pump, and a third, battery operated backup pump to ensure that should disaster strike, your home is protected. Give yourself the peace of mind you deserve and trust Clarke Basement Systems to keep you basement dry for years to come!
Dependable Foundation Repairs and Concrete Repairs in East York, ON
Issues with foundations are often caused by broken or weakened soil that can no longer support the weight of the structure. Some of the major signs of this are cracked floors or walls, tilting chimneys, street creep, or inward bowing walls. When this occurs, one of the ways to remedy the problem is to install foundation piers and helical piers which will correct uneven or sloping floors. GeoLock wall anchors are also good for fixing bowing, leaning walls, providing a permanent solution for foundation issues.
Signs of a Foundation Problem:
Uneven or sloping floors
Cracks in the floor
Crack in interior wall
Inward bowing walls
Sagging floors over a crawl space
Hard to open windows and doors
Tilting chimneys
Street creep
Cracks in exterior wall
Tired of tripping over uneven concrete on your sidewalks or patio? Then you need our PolyLevel concrete lifting, NexusPro cracked concrete repair, and SealantPro concrete sealing system. Our solutions are designed to be faster, easier, and more cost-effective than traditional methods of repairing concrete slabs, such as slabjacking or mudjacking.
Reliable Crawl Space and Mold Repairs in East York, ON
As an area of the home that can often be neglected, crawl spaces can easily fall into disrepair, causing more serious problems for other areas like the foundations. If you've noticed sagging floors above your crawl space, musty odors, or even mold growth, then it's time to get your home inspected by a specialist. Our technicians can install vapor barriers, thermal insulation, and dehumidifiers to turn your water damaged, unsafe crawl space into a healthy, clean area.
Mold damage and wood rot can be very destructive to crawl space support beams and can be very costly to replace. By having your home inspected by the professionals at Clarke Basement Systems, we can install products like jack posts to reinforce sagging beams while eliminating the source of the problem using insulation.
Clarke Basement Systems has the tools and the expertise to get your job done right the first time. Our team of friendly, knowledgeable staff and certified technicians want to work to find a solution that will best fit your home and your budget! Call us today for a free estimate!