Expert Foundation Repairs and Concrete Lifting in Etobicoke, ON
Here at Clarke Basement Systems, we believe in the value of customer service and are proud to serve your area. We use only high quality products, installed by our excellent team of certified technicians so that you can be sure of long-lasting results. We want to work with you to find the solution that will work best for you!
Problems with foundations often stem from broken soil or soil that has been weakened to the point where it can no longer support the weight of the structure. When this occurs, the best thing to do to remedy the problem is to install foundation piers and jack posts which will fix uneven, sloped floors. Additionally, wall anchors and I-Beam wall braces can correct walls that are leaning or bowing inwardly.
Signs of Foundation Problems in Etobicoke, ON
Uneven or sloping floors
Cracks in the floor, interior wall, or exterior wall
Inward bowing walls
Sagging floors over a crawl space
Hard to open windows and door
Tilting chimneys
Street creep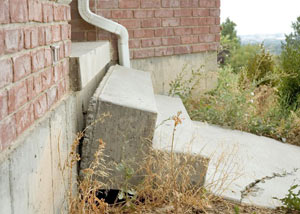 For sidewalks, floors, and patios with uneven concrete, trust the PolyLevel Concrete Lifting System to give you a long lasting solution. Our PolyLevel system gets injected under the concrete, raising the concrete slab to the appropriate height and eliminating it as a safety hazard. Call us today to get a quick, cost-effective solution for your concrete lifting and leveling needs!
Reliable Basement Waterproofing and Sump Pumps in Etobicoke, ON
Problems with basements often stem from leaky pipes, sump pump failure, or flooding during heavy rain. If you find that your basement has a musty smell, pooling water, or mold and mildew, then you need to call in the experts at Clarke Basement Systems. We can repair water damaged walls and floor with matting and vapor barriers to seal out humidity and bugs while keeping the area energy-efficient.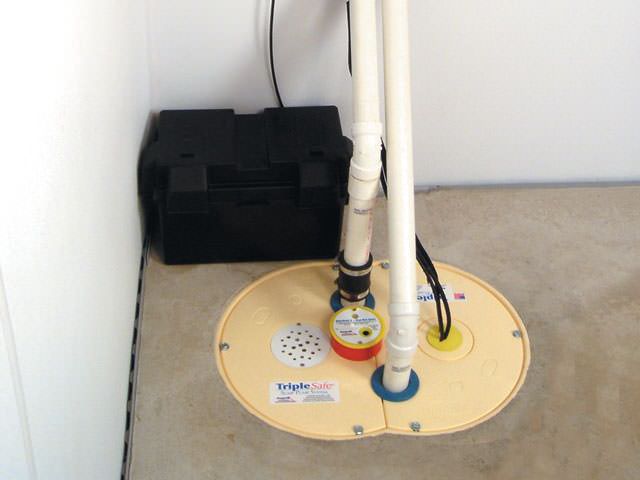 To eliminate standing water in your basement or crawl space, the TripleSafe sump pump is the proven product that will get the job done. With a primary pump, secondary pump, as well as a third, battery operated backup pump, you can always have peace of mind knowing that your home is protected from water damage. In addition, our excellent drainage systems will deposit any water in your basement a safe distance away from the foundations of your house, keeping your home safe.
Trusted Crawl Space and Mold Repairs in Etobicoke, ON
In many homes, the crawl space is the area of the home that is the most neglected. When a crawl space falls into disrepair, it can have detrimental effects on other areas of the home, such as the foundations. Don't let your crawl space become a health hazard and have it inspected by the professionals at Clarke Basement Systems. We can install vapor barriers, thermal insulation, and dehumidifiers to turn your musty, dirty crawl space into a clean, dry, energy-efficient area.
Signs of a crawl space problem:
Sagging floors
Mold
Condensation
Wood rot
Foundation problems
If you've found mold on in your crawl space, it is either surface mould or wood rot. With surface mould, it can be scraped off, but wood rot can destroy wood support completely. We have patented products like jack posts that will provide a solution for support beams that can no longer hold up weight.
At Clarke Basement Systems, we are proud to serve our area and we put customer service as our top priority. Trust our team of knowledgeable staff and certified, trained technicians to provide a solution for all your basement, foundation, and crawl space repair needs. Call us today for a free estimate!