Testimonials
from customers I've helped!
Kyle McKeown

from

Clarke Basement Systems
Title:
Foreman
Hometown:
Toronto
Kyle is one of our Poly-Level foremen for Canadian Concrete Leveling. He worked for 5 years at Poly-Mor prior to working with us. He has been with Canadian Concrete Leveling since 2016. Kyle maintains and runs the poly truck, assesses job requirements, installs the polyurethane lifting agent, installs nexus pro crack and joint sealant. He trains his partners so they can run their own truck one day. Kyle loves the fact that every job needs to be assessed and handled differently. He likes driving which is something that is involved when going to different job sites. Kyle likes surpassing customer expectations and meeting new people every day.
When Kyle isn't working he enjoys playing the bass or going to the shooting range. He loves our Toronto sports teams and watches them play whenever he can.
Videos from projects I was involved with: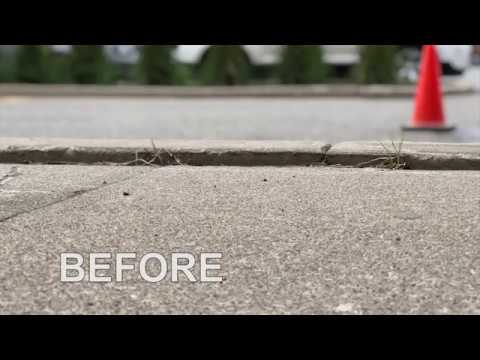 Commercial Plaza Sidewalk Lift & Level
This is just a quick snip-it of our big commercial concrete lift and level job in Burlington. We like to...
Watch Video
Related Videos
Before and after photos from jobs I've worked on: